Escape to the Pyramids
Join us for our debut exhibition at The Muttart Conservatory.  We're very excited to be back in Canada.
This innovative botanical garden sets the pace for plant science in western Canada and defines Edmonton's skyline with striking glass pyramids rising from river valley.
Inside the pyramids, three biomes are in the Conservatory's year-round displays. A fourth pyramid houses creative feature displays, changing up to eight times a year. As an accredited museum, the Muttart Conservatory preserves and grows one of Canada's largest botanical collections, and shares knowledge and enthusiasm with visitors.
Our sculpture exhibition promises to delight you, with over 100 medium to large sculptures on display and small marketplace.  Meet our two resident sculptors Passmore Mupindiko and Aron Kapembeza – find out how this artwork is created by hand, first-hand!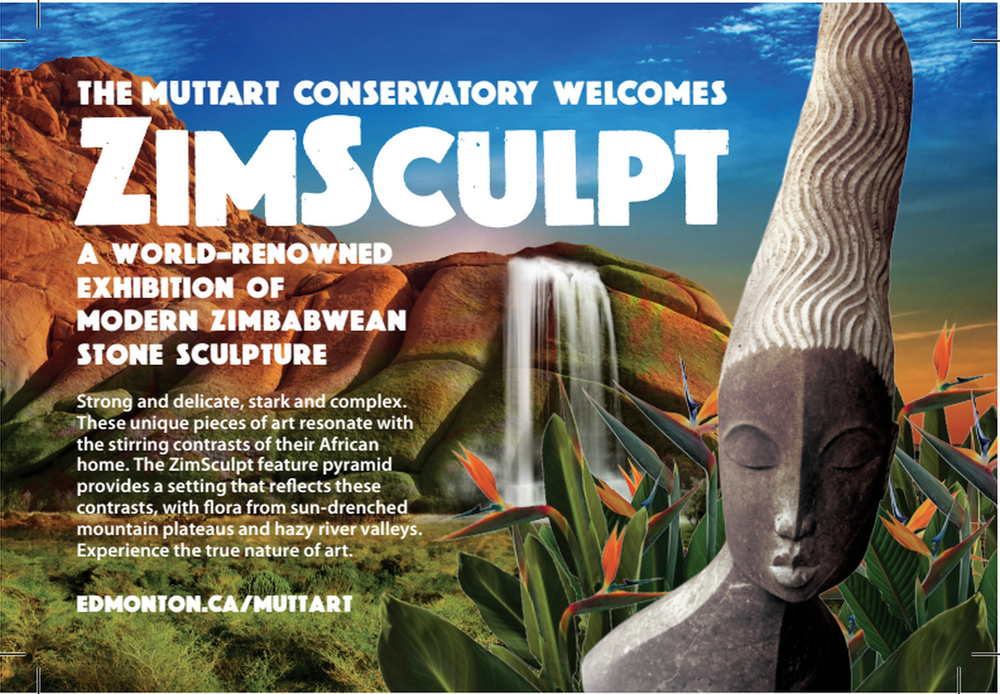 Press & Media Coverage
Our CBC interview on our exhibition is fun and enlightening!
Shaw TV Edmonton coverage.